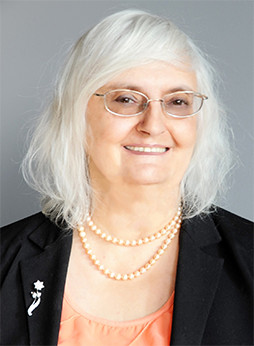 BCGS Seminar 2017
Xenia Stanford will be speaking at the
British Columbia Genealogical Society Seminar  2017: Celebrating Our Canadian Ancestors
on Saturday June 10, 2017 at Best Western Plus Coquitlam Inn Convention Centre
Topics:
Finding Your Ancestral Place of Origin in Eastern Europe 
Using gazetteers, atlases, guidebooks and maps including online and Google maps can help you find your ancestors' place of origin in Eastern Europe. First you will learn what records can give you clues to place names. Armed with this information, you will be shown how to make sure you have the right location. Knowing variant spellings of place names, differences in languages, changing borders and differing jurisdictions over time will help you pinpoint the place your ancestors originated. This will ensure you visit the right village, discover the records you need and perhaps find living relatives. I did and so can you!
Locating and Using Emigration and Immigration Records for Your Eastern European Immigrants
Knowing the ins and outs of migration records can lead you to uncover another layer of understanding of your ancestors' lives. You will learn the differences between emigration and immigration. Also, you will discover how to find migration records including and beyond passengers' lists. Even if you have already found a passenger list for your migrant ancestor, you will find out why you should not stop looking. Just because you may have found one, more may be waiting to be uncovered. Further, you will be shown the possible shipping routes that may surprise you. You will leave knowing more and having possible leads to uncovering records that await you.
Ten Steps to Smash through Brick Walls in Eastern European Genealogy
This step-by-step guide will assist you in tracing your Eastern European ancestors. Countries covered include the former Austria-Hungarian Empire and former USSR, such as Poland, Ukraine, Russia (e.g. Germans from Russia) and others. When the Berlin Wall came crashing down, genealogists looked forward to much easier experiences in finding their ancestors in these countries. For many, hopes were dashed because these are still among the most difficult countries for access to records —difficult but not impossible when you follow these steps.  Level:  All
See more at http://www.bcgs.ca/?page_id=2511#.WN6QLfnytPb
Speaker:
Xenia Stanford, a professional genealogist with 40+ years' experience, has written many articles for genealogy magazines and was editor when Chinook, the newsletter of the Alberta Family Histories Society, twice won best local society newsletter from the National Genealogical Society. Formerly a teacher, educational researcher, corporate librarian, archivist, systems analyst and project leader, she now devotes her time to genealogical research, writing books and editing memoirs.
With Austrian and Ukrainian ancestry, she has spent hours researching her own family history in those countries and also for others with ancestors from Eastern Europe, including Germans from Russia. She has spoken on Eastern European and other areas of expertise to many genealogy groups. She communicates with others of Eastern European backgrounds across North America and even some in Eastern Europe.
For you to make connections and share knowledge, she organizes the Eastern European Special Interest Group of the Kelowna & District Genealogy Society. She has a closed group (ask to join) at the Facebook page for Eastern European Roots at https://www.facebook.com/groups/1229238490426654
Read about Canada 150 Seminar here: http://www.bcgs.ca/?page_id=2511#.WN60FPnytPY